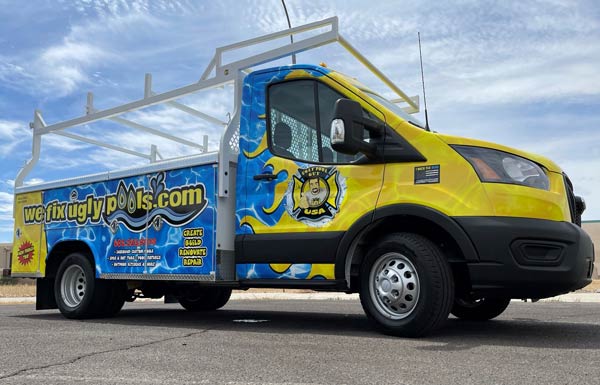 Mobile Advertisement
Fleet & Vehicle Wraps
Fleet and Vehicle wraps are one of the most effective types of advertising available today. Vehicles emblazoned with these graphics are often thought of as "rolling billboards." Fleet graphics quickly grab your attention and hold it. With a broad range of options, you can personalize every vehicle in your fleet to catch eyes of potential customers on the street and in your lot. Why limit yourself to one fixed location for your advertising? Whether you have a single vehicle or manage a fleet, choosing vehicle advertising just makes sense.
Our Customers
Quality, Efficiency, Communication
Recently switched all vehicles wraps and vinyl needs to ABD. They came and did 4 projects for our company Titan Alarm Inc. They quoted and installed all products quickly and the installer they sent was happy to be alive. Great company. Great service. Local company. I say thumbs up. They did not ask me to write a review or even mention it. Lets be honest….vinyl is vinyl but when you add a smile and good attitudes behind it, it makes all the difference.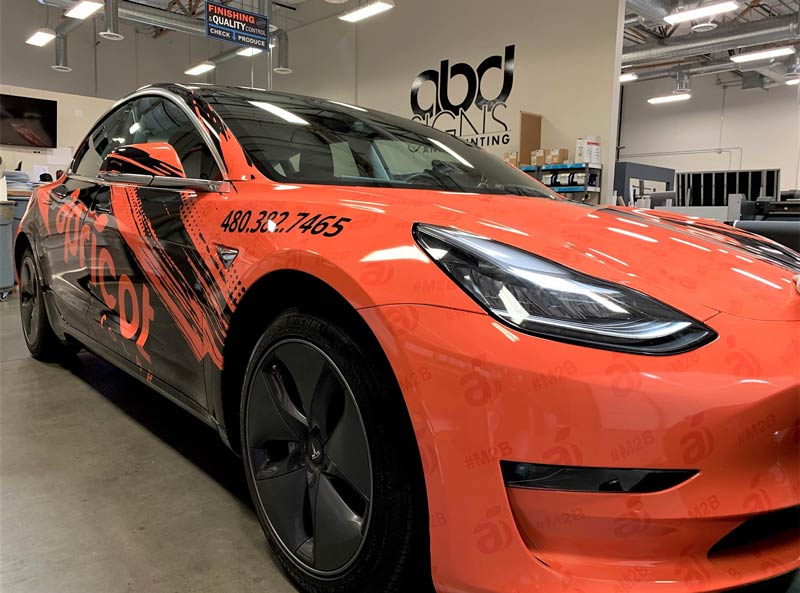 We design vehicle graphics to meet any budget. We offer options that range from full-coverage car, truck or trailer wraps to simple graphics packages that provide contact information on the sides or rear of your truck. Each project we undertake is given personal attention, so the results are unique and visually captivating.
You can feel confident that your fleet wraps or graphics will be eye-catching and also designed with durability in mind. Our installers are professionals in every sense of the word and will give you results like you have only imagined. The installation process is handled carefully to avoid damage to your vehicle and to assure the wrap will look great today and for years down the road.
If you would like more information about car wraps, truck wraps and other forms of fleet graphics, reach out to us at ABD Signs today. We look forward to helping you put your marketing message in front of hundreds to thousands every day!
View our latest work
Our Vehicle Wraps Gallery
Have a Question… Need a Quote?
We've got you covered
We strive to be the best in our industry and love working with people who have a similar mindset.