Concept to completion
Marketing banners, signage & multi surface graphics
Large format printing is a must for any growing business. Whether you are looking for marketing banners, vehicle wraps, signage, multi surface graphics, or general large printing, ABD Signs & Printing helps you meet your large scale printing needs with consistency, professionalism, and spectacular speed. From contractors and marketing agencies, to small businesses, ABD provides solutions for clients of all sizes through a wide selection of product options. We can take your display project from concept to completion and best of all… All production is done in house.
Our Customers
Quality, Efficiency, Communication
We've been working with ABD for about 3 years now and their whole team is AMAZING!! Great prices and awesome quality!!!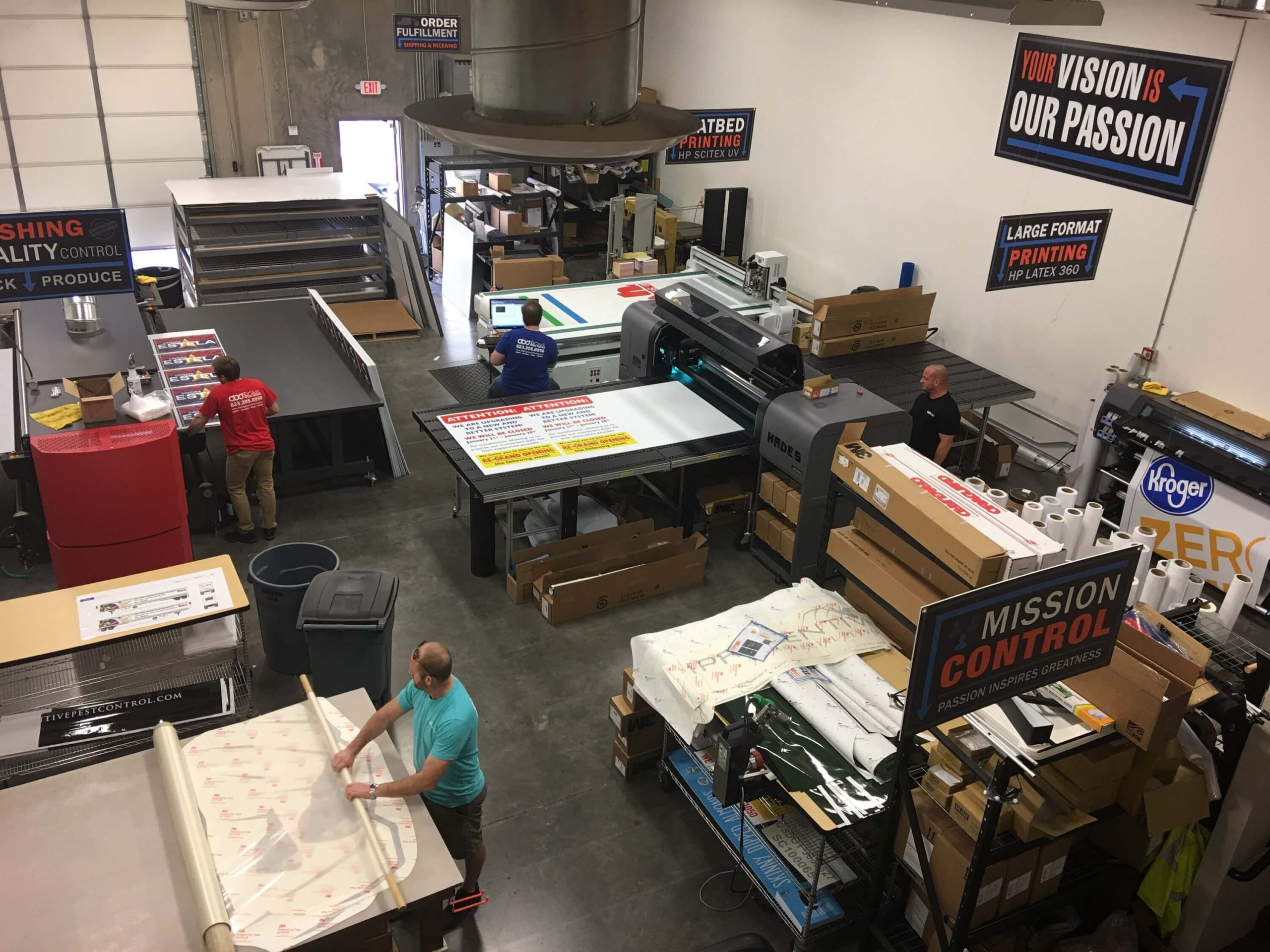 Years of experience
Finishing and binding services
There is a lot more to a great sign job than just designing something eye catching. At ABD Signs, we understand that even the best sign will not serve your needs well if it is incorrectly installed. Our installation crew brings years of experience to the job–enabling us to deliver results that meet your needs and exceed your expectations. We put our all into every job to assure it is done correctly–the first time, every time.
For print jobs, we don't stop when your product is printed. Depending on the needs of your project, we offer finishing and binding services that may help "wrap things up" so to speak. We'll always discuss your desires and make sure we provide a solution that satisfies.
Have a Question… Need a Quote?
We've got you covered
We strive to be the best in our industry and love working with people who have a similar mindset.